Weddings
Downtown Austin's Premier Luxury Wedding Venue
Having your wedding in the heart of downtown at AT&T Hotel and Conference Center means that every detail of your special days is accounted for.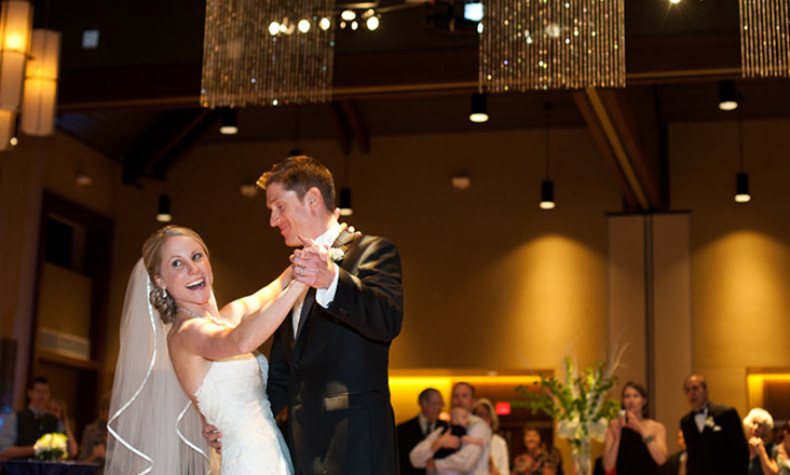 Services
The perfect venue for your special day
Our hotel and event spaces provide the ideal setting for any type of wedding. From small intimate elopements to grand celebrations, Downtown Austin's AT&T Hotel & Conference Center offers a wonderful selection of services to fit your needs.
Longhorn Love
Our Austin event venue is the perfect place for a beautiful downtown wedding. Here are some of our favorite moments.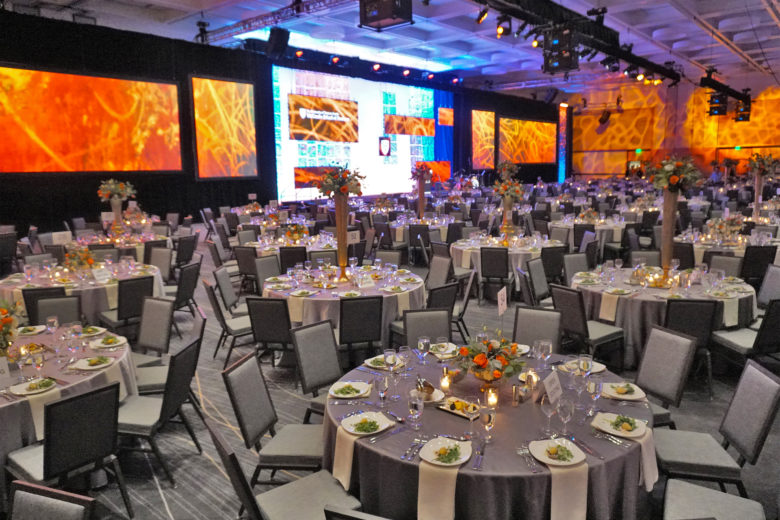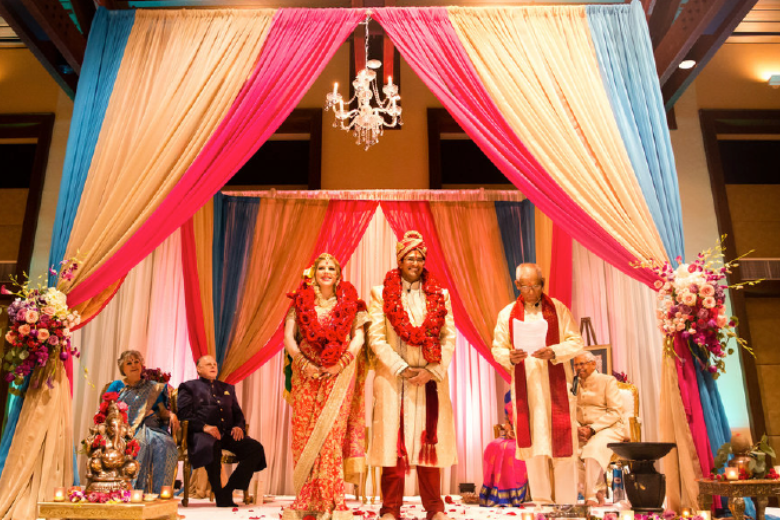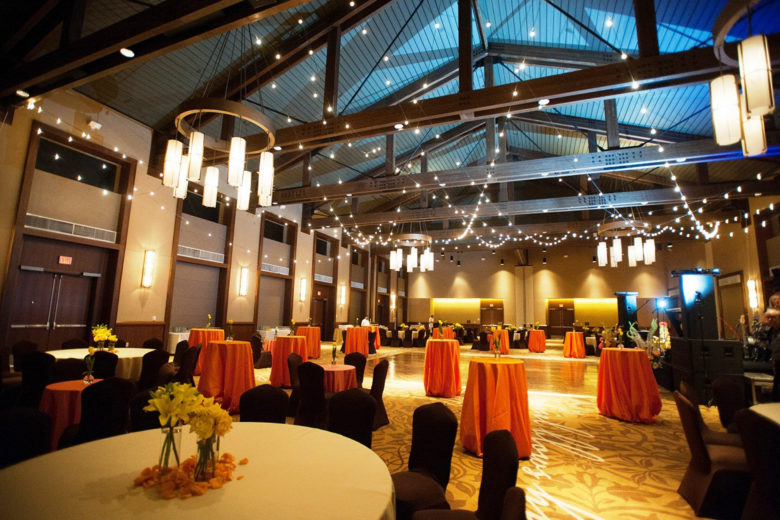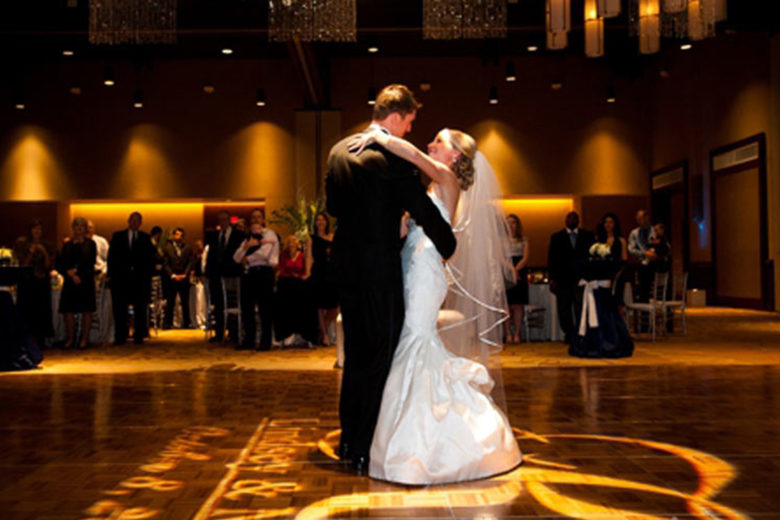 Venue Amenities
Newly renovated, on-site accommodations steps away from your celebration
Chair, table, linen, china, flatware and glassware rental, set-up, and clean-up included
Indoor and outdoor areas available
Bridal Suite included
Bar service available
Parking and valet available
Wedding packages available
Capacity
Settings
Intimate Courtyard
Expansive Ballrooms
Fine Restaurants
What they're saying
There's a lot to love about having your weddings with us.
Our guests were blown away
As a Longhorn, The University of Texas campus has always held a special place in my heart. The AT&T Conference Center took our breath away from the second we walked in. From the front desk staff, who were nothing but smiley, efficient, attentive, and personable to the bottle of champagne & chocolate covered strawberries that awaited us after our reception in our top floor suite (all complimentary). A special shout out to our catering manager who was on top of her game through the entire 6 months of planning. This place is unreal. Each moment there was more than pleasant. Every staff member who we were in contact with were hospitable and extremely helpful. Our wait staff were beyond attentive and happy to serve. We even had one wait staff following us around the entire night to ensure that the bride and groom had adequate amounts to eat and drink. The grand ballroom is STUNNING, no need for added decorations or flowers or anything really...this place is gorgeous with or without the extras. Our guests were blown away with how elegant AND warm this venue was. I could go on and on, but you just have to see it for yourself. It's every bride's dream to have a beautiful venue at a reasonable price without any worries. The AT&T Conference Center made all of our dreams come true. Many thanks to all the staff for a night we will never forget!
One of the best decisions I made for my wedding.
I did a lot of online research before I contacted any vendors. We are both Longhorn alum, so we hoped to have our wedding on campus and there are a lot of options to choose from. We are both engineers so we did a lot of comparing services and costs. In the end, no one could match the AT&T Conference Center.
The food - the absolute best! Everyone is still talking about how much they loved the food. There is a huge variety of foods...a lot of options and their chefs are top notch. We had absolutely no problems with reservations. We had 200 guests and most stayed at the hotel and had no problems at all. They have a service online where you can keep track who is booking rooms. We were able to catch all issues well before the day. The front desk was so sweet. They met my every need and handed out goodies to all my guests with a smile. There were over 70 bags! They knew who we were and greeted us by name.
The presidential suite served as a gorgeous backdrop for pictures and video. I got dressed in there and it was so comfy. I stayed in that room for 3 nights! The videographer and photographer took advantage of the enormous balcony to capture shots of campus and the Capitol. This place is extremely convenient if getting married at St. Austin's or any of the campus churches. By far, best bang for your dollar. One of the best decisions I made for my wedding. Good luck!
It was perfect on all parts
We loved having our wedding at the AT&T Center! It was perfect on all parts, and the staff was super helpful. We had a blast working with our catering manager, and everything ran smoothly. It was beautiful and the room was set up as we envisioned it! The food tasted perfect for so many guests. The hotel rooms were perfect and the amenities were great! It was everything we wanted for our reception!
Our one-stop-shop wedding venue
This place was amazing! It was our one-stop-shop wedding venue...ceremony in the courtyard, cocktail hour in the pre-function space, reception in the tastefully Texas ballroom, and hotel for our guests. If I could do it again I would do it here! They handled everything, were super accommodating, and no hidden fees for anything.
If I had it all to do over again, I would definitely choose them as my venue.
Let me start by saying the convenience and look of the space was perfect. The weather helped, but the flow from outdoor wedding, to foyer cocktail hr, to ballroom reception was perfect. All of the spaces can look elegant with minimal decorating; I only had 2 arrangements at the ceremony. The food was delicious according to my guests; I was too excited/nervous to taste anything! The cost is average for Austin, but not paying an additional fee to rent the space was a plus. Overall though, the staff was very nice to me the day of the wedding. All of my guests thought it was great and loved the location. If I had it all to do over again, I would definitely choose them as my venue.

We felt like royalty
My husband and I both agree that we felt like royalty while at the AT&T Executive Conference Center and Hotel. Everyone that worked there was attentive to us and our needs, and our coordinator was the absolute best! She met with us and explained everything to us as we started the planning and details for our reception. We had a fairly large reception, and this venue was perfect for it! We also had a smaller room for the ladies to get ready and have lunch before the ceremony! Every detail was organized their team, and the reception was absolutely perfect. We were so happy with our decision to book the AT&T Center, and would recommend this venue to everyone looking to have their reception in Austin. We also had a lot of family and friends stay at the hotel the night of the wedding, and everyone talked about how nice the hotel was and how friendly the staff was. Thank you to everyone that helped us at the AT&T Center for all you did to make our wedding reception perfect!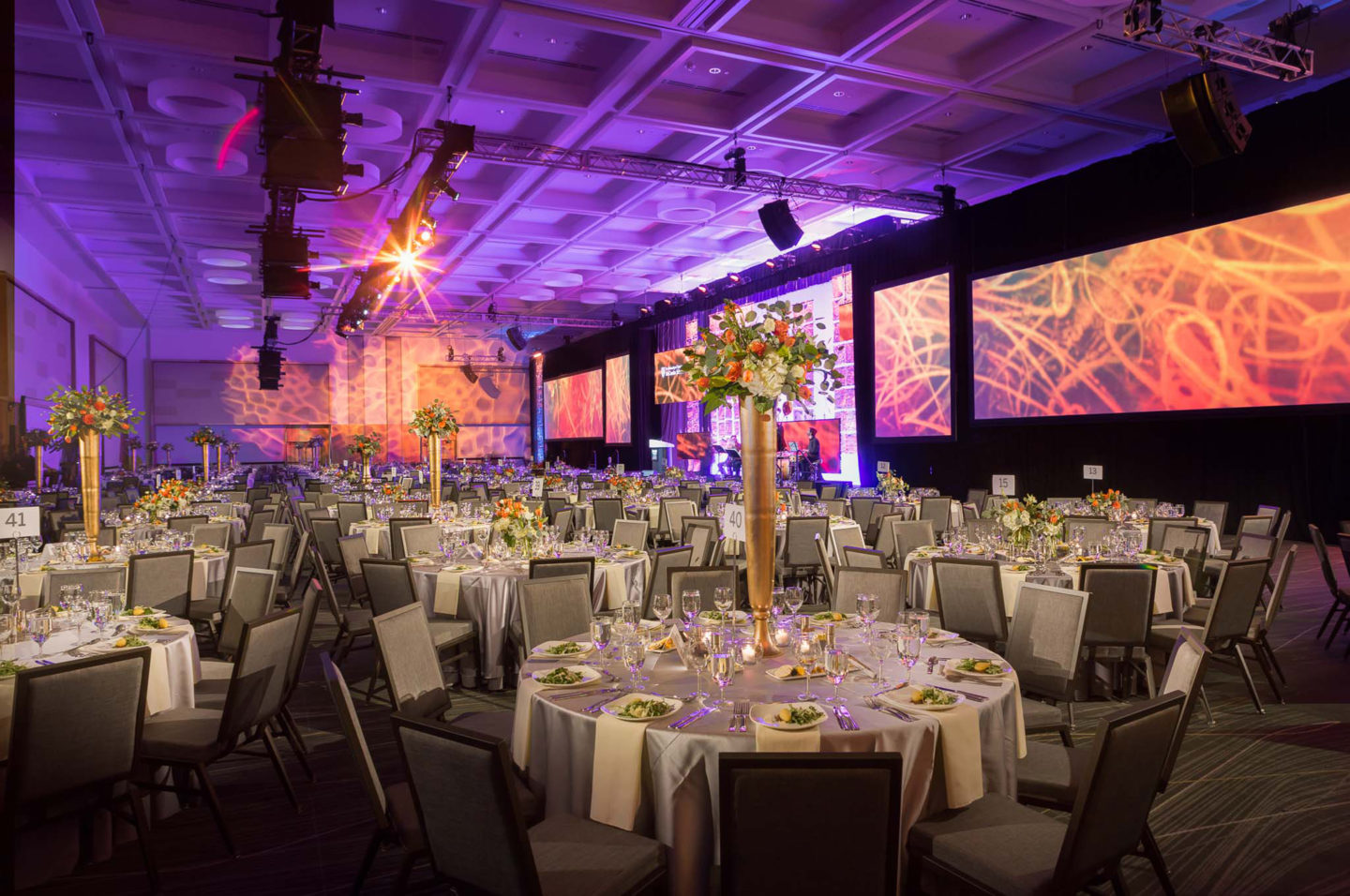 Let's Start Planning
For questions and venue tours, enter your contact information here and we will get back to you promptly.