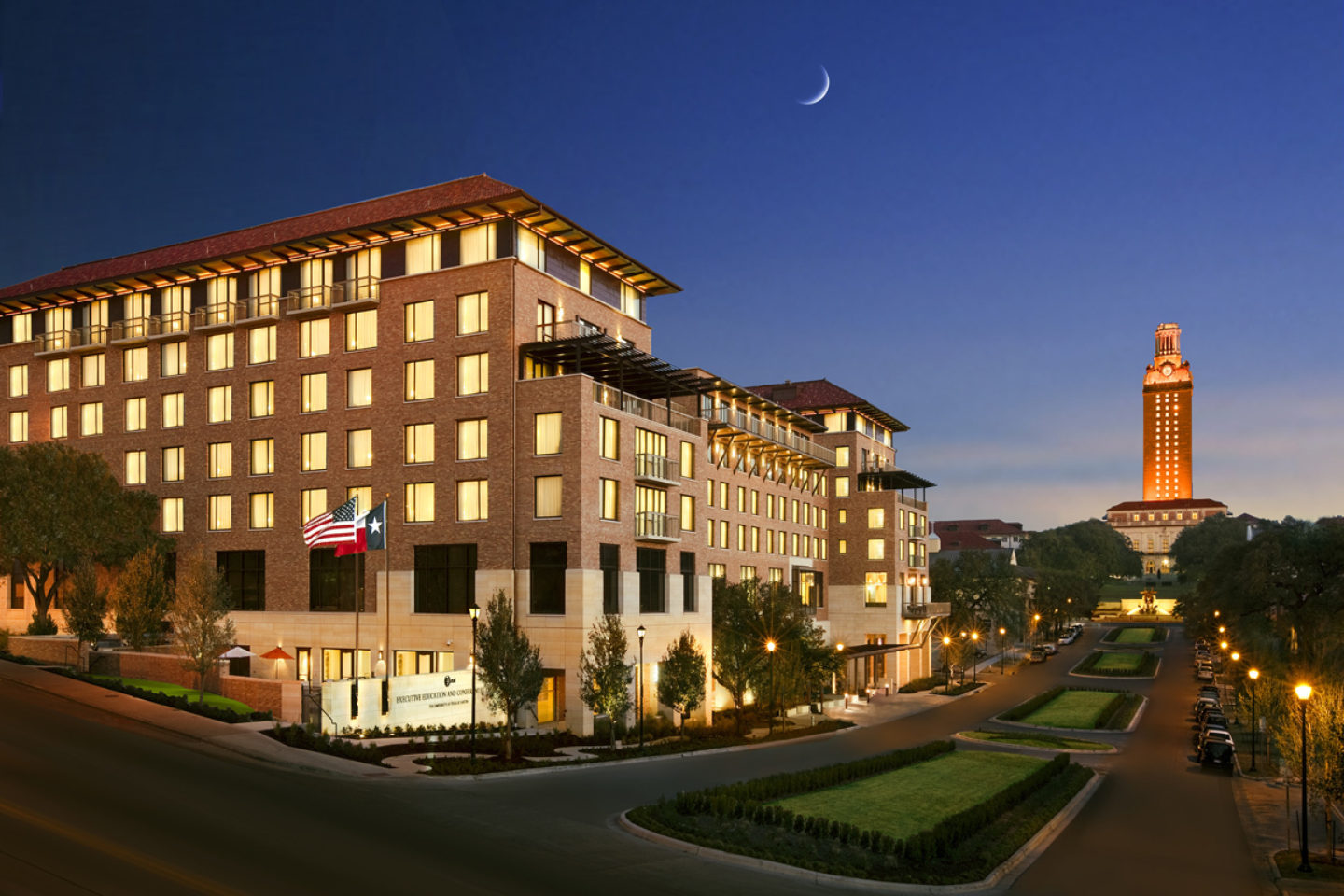 Parking, Transportation, Directions
Parking
Ample parking is available in our underground, attached garage. Guests may self-park or use our valet services at the University Avenue entrance.
Parking garage height clearance: 7' 2"
Valet Fees
Overnight: $32
Day: $20
Oversized vehicles cannot be accommodated
Self-Parking Fees
Hourly Parking:
0-30 minutes, $3
31-60 minutes, $4
1– 2 hours, $6
2– 3 hours, $9
3– 4 hours, $12
4– 5 hours, $15
5– 8 hours, $18
8– 24 hours, $21
Overnight Guests: Hotel guests may obtain a parking card at the front desk for $21 per night.
Transportation
All major domestic airlines serve the nearby Austin-Bergstrom International Airport, with non-stop service to destinations throughout the United States and Mexico. Most major car rental firms operate within the airport, as well as taxis, limousines and an airport shuttle service.
Taxis wait at the hotel's cab stand to provide transportation around town. Additionally, the guest services staff is very efficient in arranging private ground transport with the most professional livery services in the region.
Austin-Bergstrom International Airport – AUS
512-530-3825
Sedans Incorporated
888-302-9002
Yellow Cab
512-452-9999
Super Shuttle
512-258-3826
800-BLUE VAN
Directions
The AT&T Executive Education and Conference Center is located downtown on the northwest corner of Martin Luther King Boulevard and University Avenue, at the south entrance to The University of Texas at Austin. The Center is four blocks from the Texas State Capitol and eight miles from Austin-Bergstrom International Airport.
Directions from Austin-Bergstrom International Airport
Drive west on SH 71 from the airport. In approximately 1 mile, exit north onto US-183. Continue roughly 2 miles to Airport Boulevard and exit. Follow Airport approximately 2.5 miles, then turn left onto East Martin Luther King Jr. Boulevard.
Stay on MLK past IH-35. You will notice the University of Texas campus on your right and the Texas State Capitol on your left. The Center will be on your right, just past the Blanton Museum of Art and the Bob Bullock Texas State History Museum.
Offers