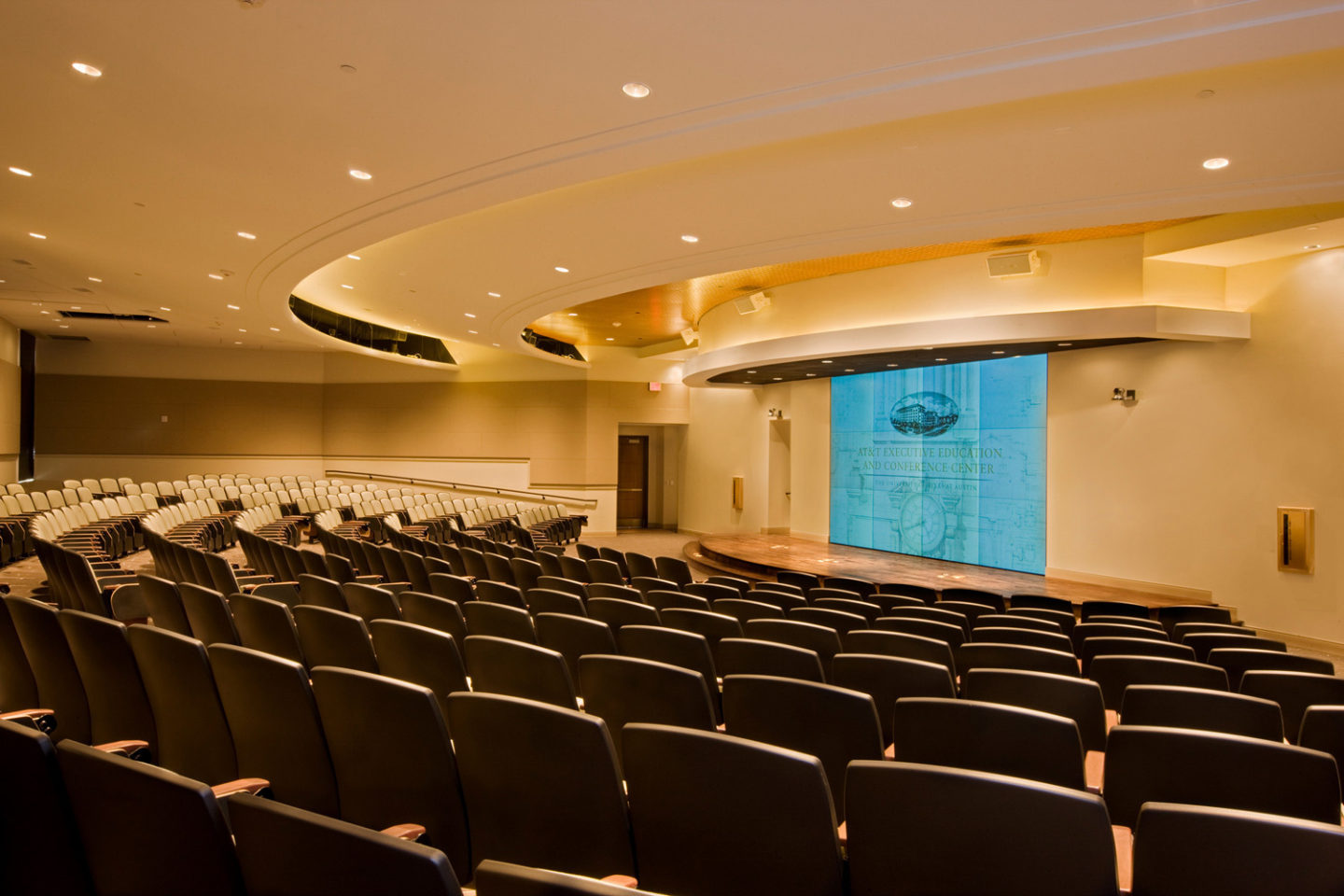 Capabilities & Technology
Technological Advantage
Our conference center is here to expand your capabilities. Let our advanced technology and tools lead a seamless meeting. Our technical and audiovisual support team is always moments away.
Complimentary high-speed wired and wireless Internet in all spaces, including meeting rooms and guest rooms.
All classrooms offer laser projection, audio amplification, and 1080p Full HD Resolution.
We are the only property throughout the region with laser projectors throughout the space. This technology is environmentally conscious, uses fewer resources, and eliminates the failures common to traditional lamp technology.
Ultra-vivid, 6000 lumen, laser projection wall in our 300-seat Amphitheater, featuring 3 screens with full matrix options for multiple, simultaneous content. Perfect for displaying a center logo in vivid color, while presentations run on side screens.
All tiered classrooms feature desktop Ethernet data ports at each seat, along with power connectivity at many locations.
Ultra-clear, flat-panel liquid-crystal display (LCD) message boards direct conferees to meeting spaces.
Sufficient bandwidth for videoconferencing, webcasting and simultaneous, uninterrupted connectivity for all of your attendees.
Mobile audio/visual capability.
Offers