Discover Art in Austin
Art at Our Hotel
For art enthusiasts, our hotel puts you in the center of Austin's museum district. From multiple works in our hotel and conference center, to museums in walking distance, you'll be inspired by artists from around the world.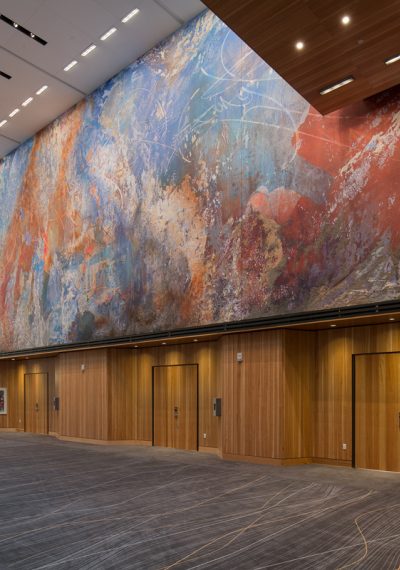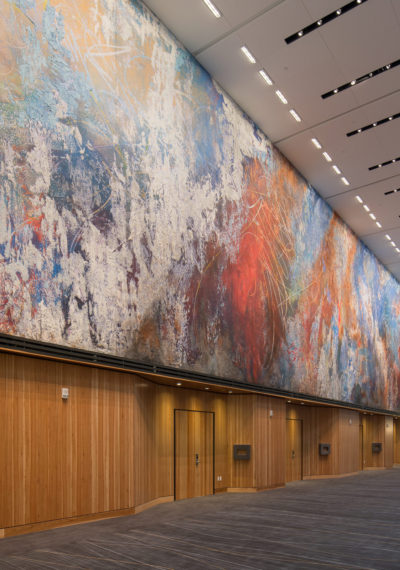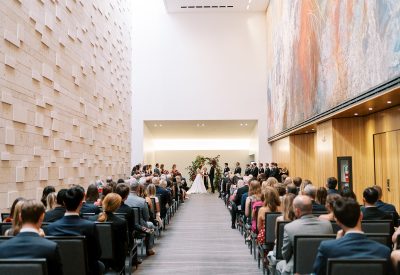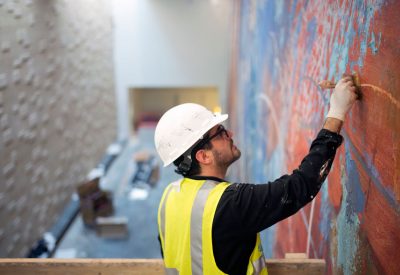 Amistad América by José Parlá
José Parlá's 4,000-square-foot mural is a stunning piece in the pre-function space of our Zlotnik Family Ballroom. Amistad América, translated from Spanish as Friendship America, highlights the ecology, history, and culture of Austin. The mural took four years of planning and eight weeks of production.
This work is commissioned by Landmarks, the public art program of the University of Texas at Austin. Learn more about Amistad América here.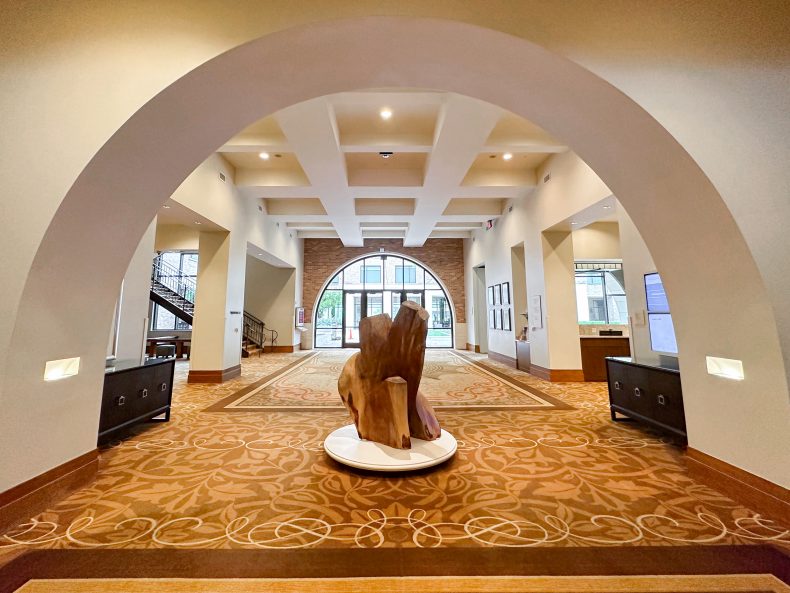 Big Indian Mountain by Raoul Hague
Stop and admire the black walnut sculpture, Big Indian Mountain, in our conference center lobby on M2. In this work, artist Raoul Hague sought to magnify the power of growth in nature.
This work is lent by The Metropolitan Museum of Art and maintained by Landmarks, the public art program of the University of Texas at Austin. Learn more about Big Indian Mountain here.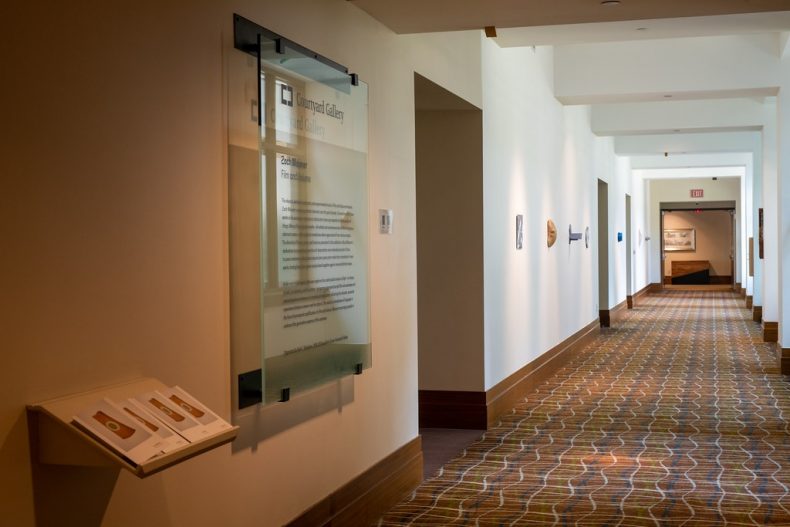 Courtyard Gallery
Our Courtyard Gallery, located on the lobby level near the Spirit Gift Shop, features exhibits by the students and alumni of the Department of Art and Art History in the University of Texas' College of Fine Arts. The gallery has featured over 30 artists since 2008 and is organized by the Visual Arts Center.
Now exhibiting: There Here. Works by recent Studio Art graduates of the University of Texas at Austin. Curated by Phillip Niemeyer.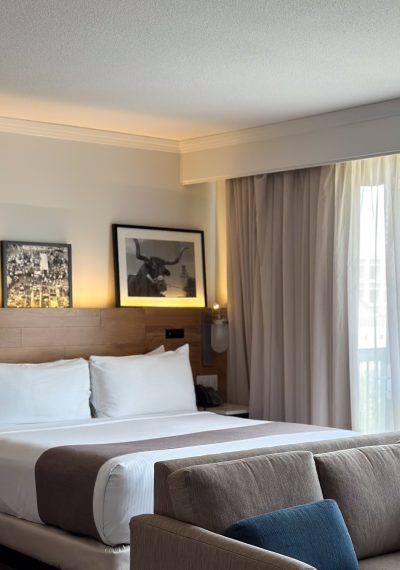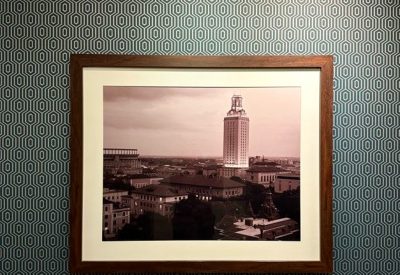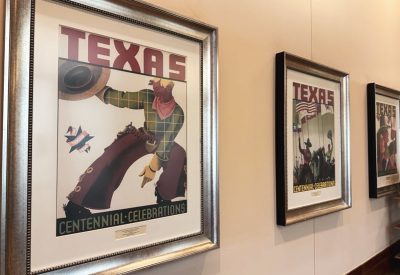 Archival University of Texas Art
Take a look at the art in our hallways, public spaces, and guest rooms, and you'll find pieces highlighting the history of the University of Texas. From vintage photos to old blueprints, UT history lives on our walls.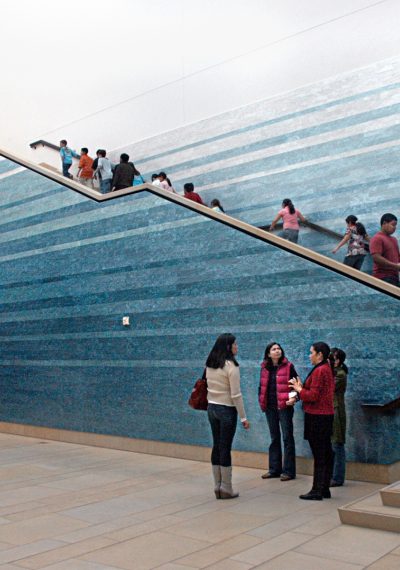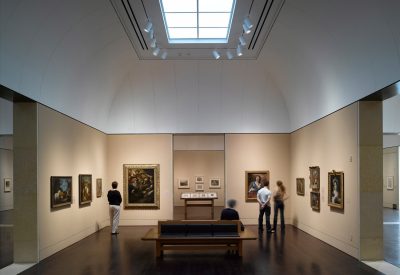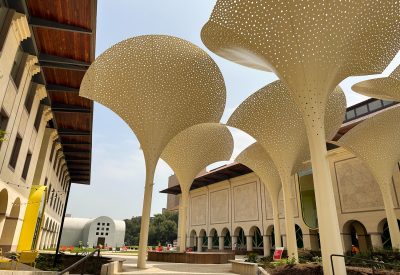 Blanton Museum of Art
We're two blocks away from one of the largest university art museums in the U.S., the Blanton Museum of Art. Holding more than 21,000 works, the Blanton features modern and contemporary American and Latin American art, Italian Renaissance and Baroque paintings, and traveling exhibits. There's plenty of art to see, including Ellsworth Kelly's Austin.
There are many ways to get your tickets to visit. Book our Museum Package or visit for free on Tuesdays.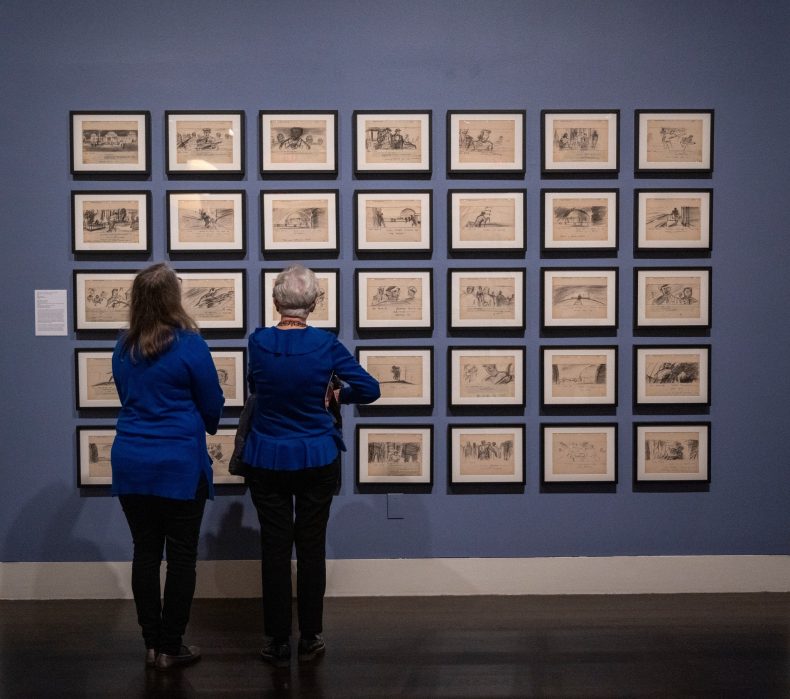 Harry Ransom Center
The Harry Ransom Center is an internationally renowned humanities research center at The University of Texas at Austin. Located within walking distance, the center's extensive collections includes nearly 1 million books, more than 42 million manuscripts, 5 million photographs, and 100,000 works of art. Here you'll see archives and works from Robert De Niro, E.E. Cummings, Jack Kerouac, Frida Kahlo, Albert Einstein, and more. They also have one of 20 complete copies of the Gutenburg Bible in the world.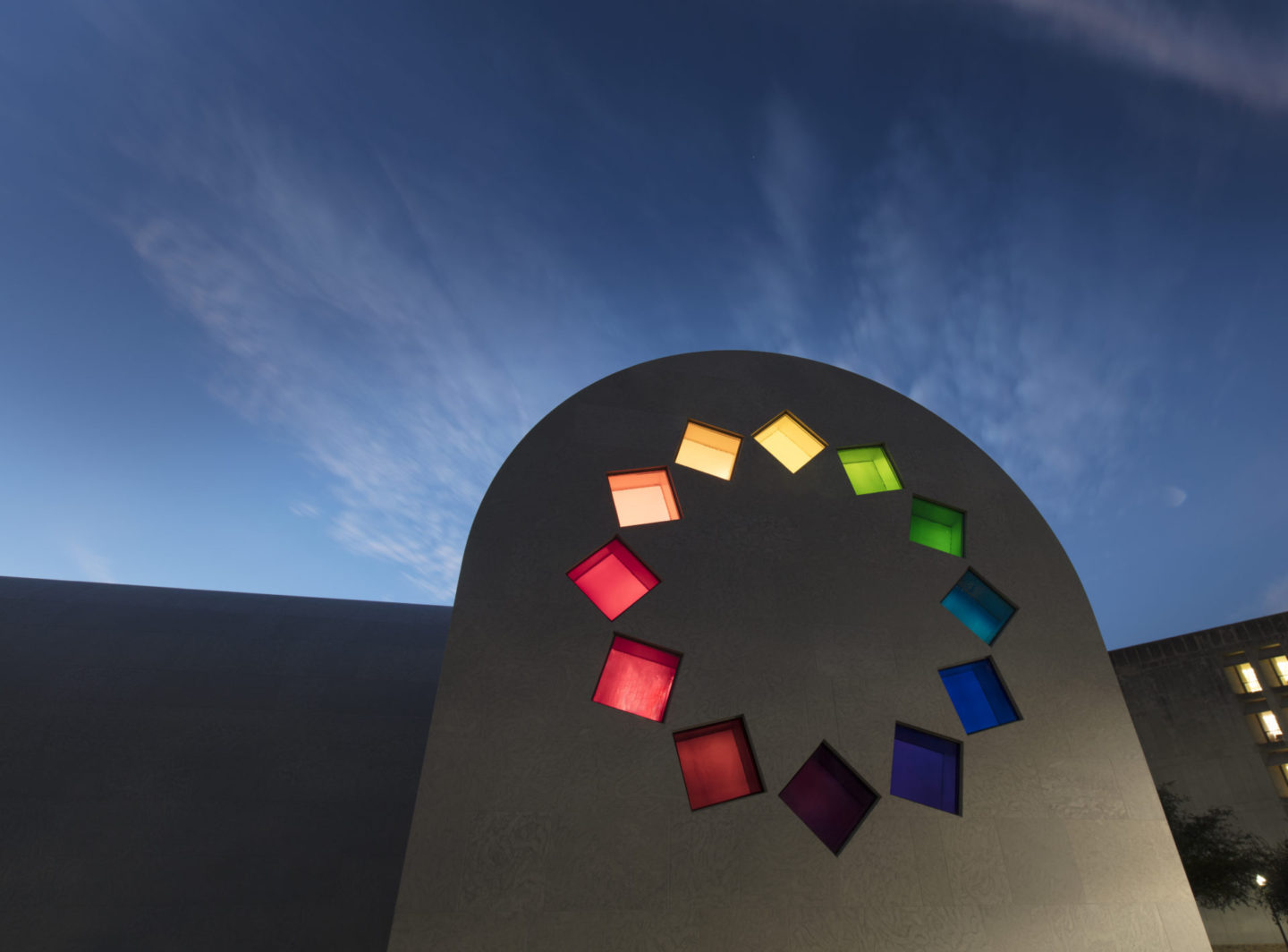 Explore Our Neighborhood