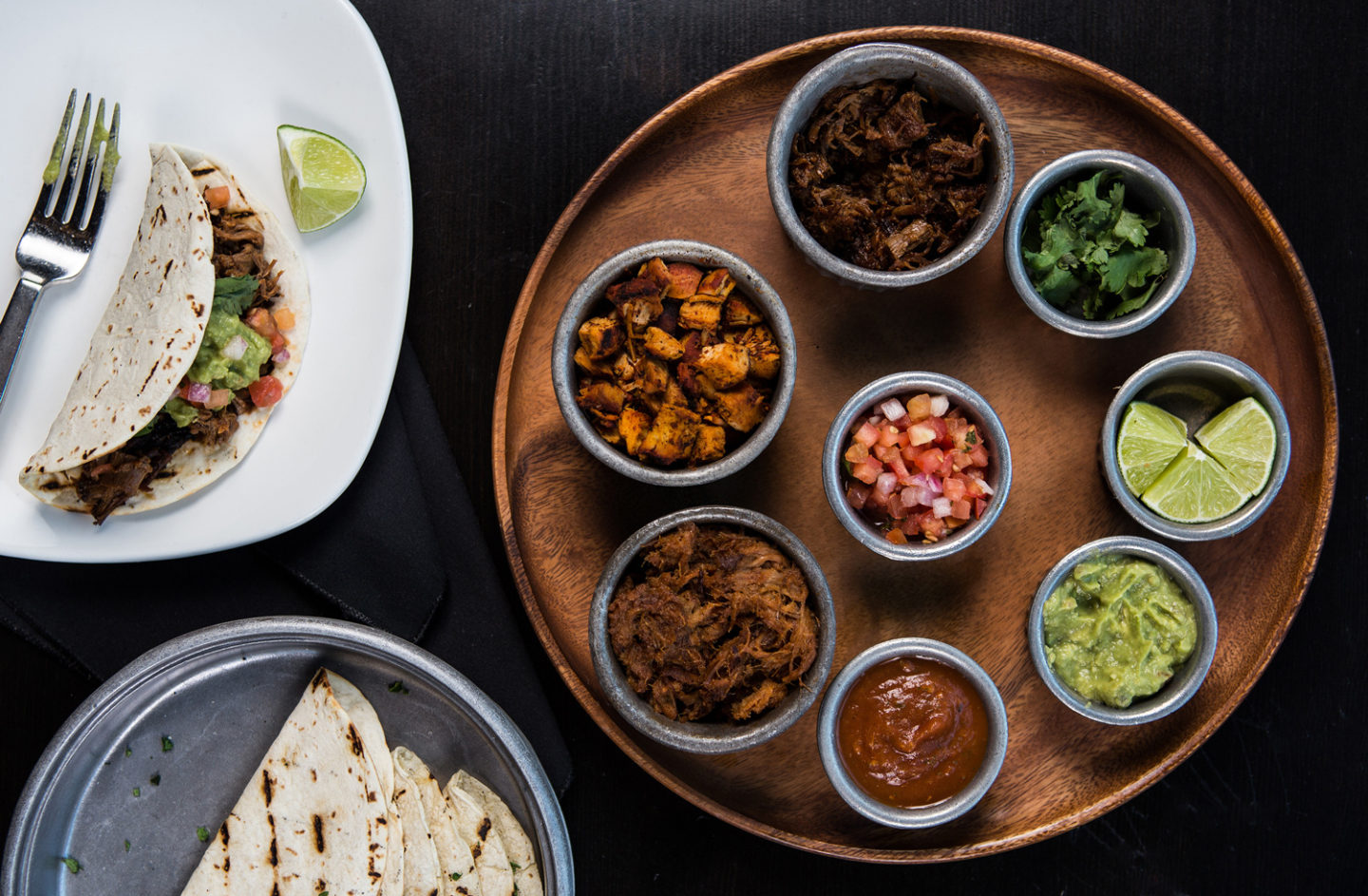 Each Patio Picnic Boxed Meal includes one sandwich or entrée salad, one side salad, one dessert, Chef's selection of Kettle Chips, individually packaged whole fruit, and a bottled beverage.
Select up to (3) sandwiches or entrée salads with the same accompanying side salad and dessert. A maximum of three different boxed lunches will be made available to all groups. If more than two boxed lunches are requested, an additional cost per boxed lunch will apply for each addition. Gluten-free bread option for $2 per sandwich.
Salads
Orzo Pasta Salad
Artichoke Hearts, Olive Medley, Sun-Dried Tomato, Feta, Oregano Vinaigrette
Mesclun Salad
Red and Green Leaf Lettuce Blend, Citrus Segments, Fresh Raspberries, Pickled Shallot, Poppy Seed Dressing
Penne Pasta Salad
Chickpea Pasta, Nut-Free Basil Pesto, Cotija Cheese, Peruvian Peppers, Baby Greens
Hearty Greens Salad
Kale Blend, Roasted Beets, Shaved Fennel, Cucumber, Sweet Fennel Vinaigrette
Sandwiches and Entree Salads
Turkey Club
Easy Tiger Sourdough Bread, House Roasted Turkey, Crisp Bacon, Leaf Lettuce, Tomato, Cranberry Relish Mayo
Roast Beef Ciabatta
Easy Tiger Ciabatta Bread, Shallot Marmalade, Crisp Red Onion, Watercress, Boursin Mayo
Ham and Brie
Easy Tiger Multi-Grain Bread, Buck Head Ham, Brie Cheese, Sliced Apple, Whole Grain Honey Mustard Aioli
Chicken Salad Croissant
Butter Croissant, Grilled Chicken, Curried Yogurt Dressing, Celery, Raisins, Butter Lettuce
Falafel Fritter Wrap
Chickpea Tortilla, House Hummus, Green Lentil Fritter, Preserved Peppers, Young Sprouts, Black Sesame Tzatziki Sauce
Maple Brined Atlantic Salmon Salad
Arugula and Baby Kale, Bacon, Avocado, Butternut Squash, Radish, Seeded Granola, Whole Grain Vinaigrette
Grilled Chicken Caesar
Chopped Romaine Hearts, Parmesan Cheese, Heirloom Cherry Tomatoes, Pickled Onion, Garlic Croutons, Caesar Dressing
Dessert
"Everything But the Kitchen Sink" Cookie
Chocolate Chips, Sweet Cereal
Kona Cheesecake Brownie

All food and beverage prices are subject to service charge and sales tax.
Offers